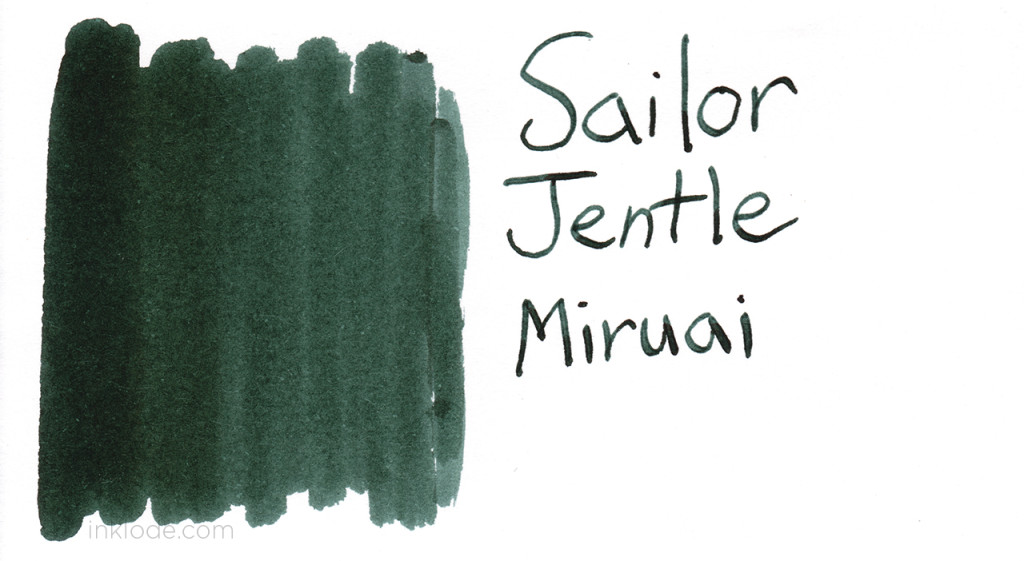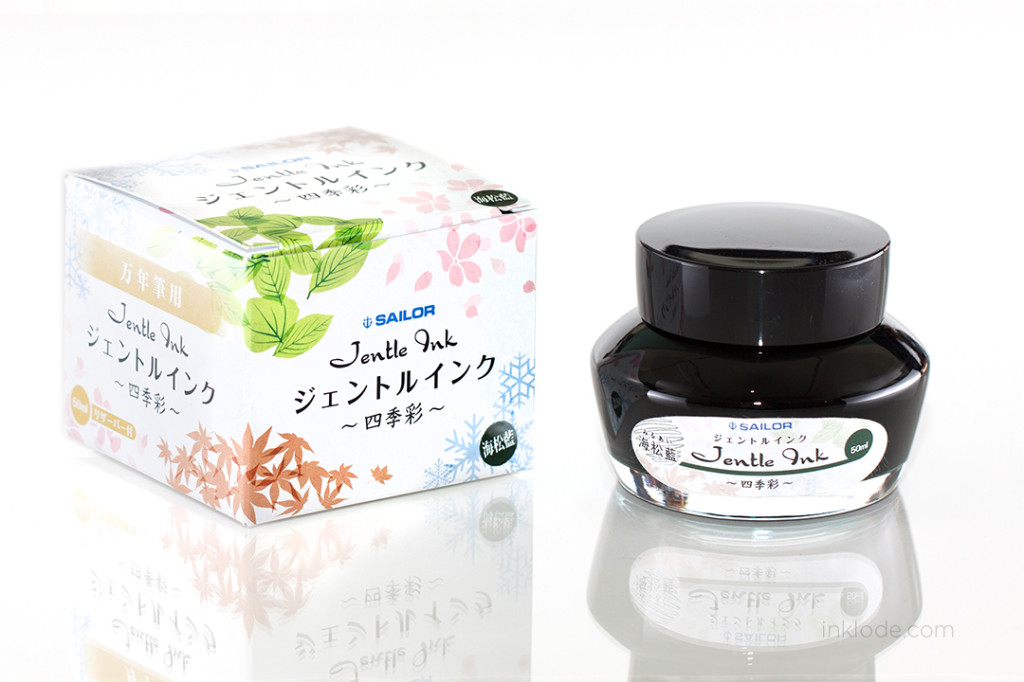 Sailor Miruai was released several years ago as a limited edition part of Sailor's "Spring" line of inks. The color quickly gained popularity and was missed by many people when supplies were finally depleted. Thankfully, in early 2014, Sailor re-issued several of the most popular limited edition seasonal inks to be added as a part of the normal Jentle line-up. Sailor Miruai was among the most anticipated of the returning inks of the line.
Miruai means, "Seaside Pine Blue," and the color definitely evokes such an image. Miruai has a cool tone to the green with a hint of blue that makes it a lovely blue-green ink. The behavior is on-par with the quality of the Sailor Jentle line and is well behaved with no bleeding or feathering on Rhodia. While the ink is not waterproof, it does exhibit some staying power after being exposed to water and retains a bit of legibility. The shading is subtle, but it transitions from a cool blue-green to a very dark green (almost black) color and the result is quite lovely. I find the ink to be calm and pensive. Along with the name of the ink, I envision a cool, early fall morning amidst the scattered pines along a rocky beach. The ocean breeze is chilly, but strangely comforting as you lose yourself in your thoughts.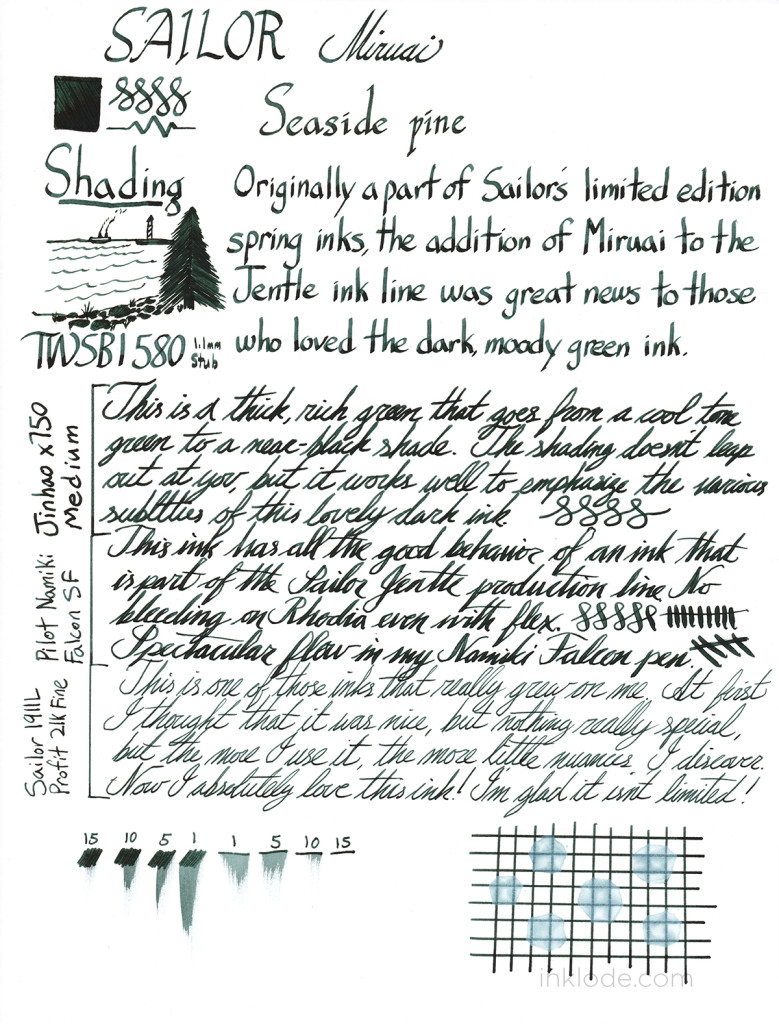 Like what you see? Subscribe to our newsletter!