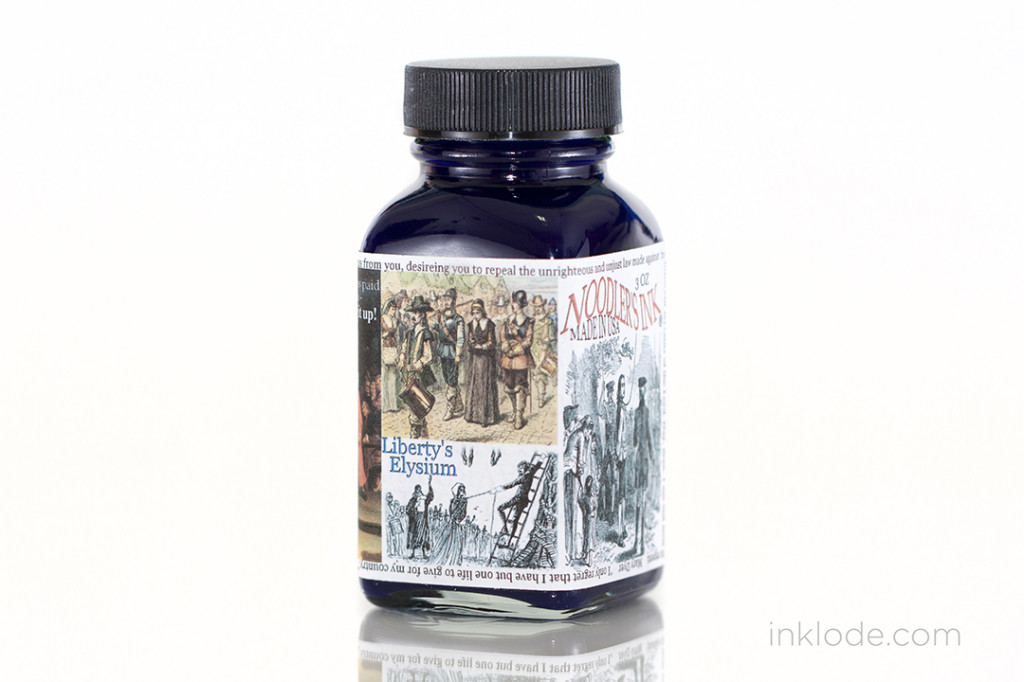 Noodler's Liberty's Elysium is a deep, rich blue ink that was made by Noodler's in conjunction with The Goulet Pen Company. It is also exclusively sold at Goulet Pens. As with many Noodler's inks, there is a bit of history behind the label and the name of the ink. I highly recommend watching Brian Goulet's video to get a better idea of their thought process in the creation of this ink. This ink is relatively well behaved and I noticed a few interesting things. Although the ink goes down on the paper wet, the dry times are quite fast. In finer nibbed pens, the dry times seem almost instantaneous, and even when the ink pools the dry times are still quite reasonable. I haven't had any issues with feathering, but I have noticed some very minor bleeding on Rhodia paper with wetter pens. However, I don't think it would be an issue for most daily writing. After allowing the ink to sit in one of my pens for an extended period of time, I found that the ink can be very difficult to clean out of a pen once it has dried out. I highly recommend cleaning the pen out quickly if you empty it out. Although I personally prefer to use fine nibs, I think the real beauty of this ink isn't fully realized unless you are writing with a broader line.
This ink is also semi-bulletproof and, although the color fades a bit, remains easily legible when exposed to water. There is a moderate amount of shading, and the ink can get to a very dark blue, but not quite black. There is no sheen that I have noticed, and I think this is due to how readily it is absorbed into the paper. Overall, I do like this ink. I think it could be a great choice of blue if you're looking for some semi-permanent properties in a nice, rich, blue package.
Special thanks to The Goulet Pen Company for sending me this bottle of Noodler's Liberty's Elysium! Although this ink was provided at no cost, this review contains my 100% honest and unfettered opinion.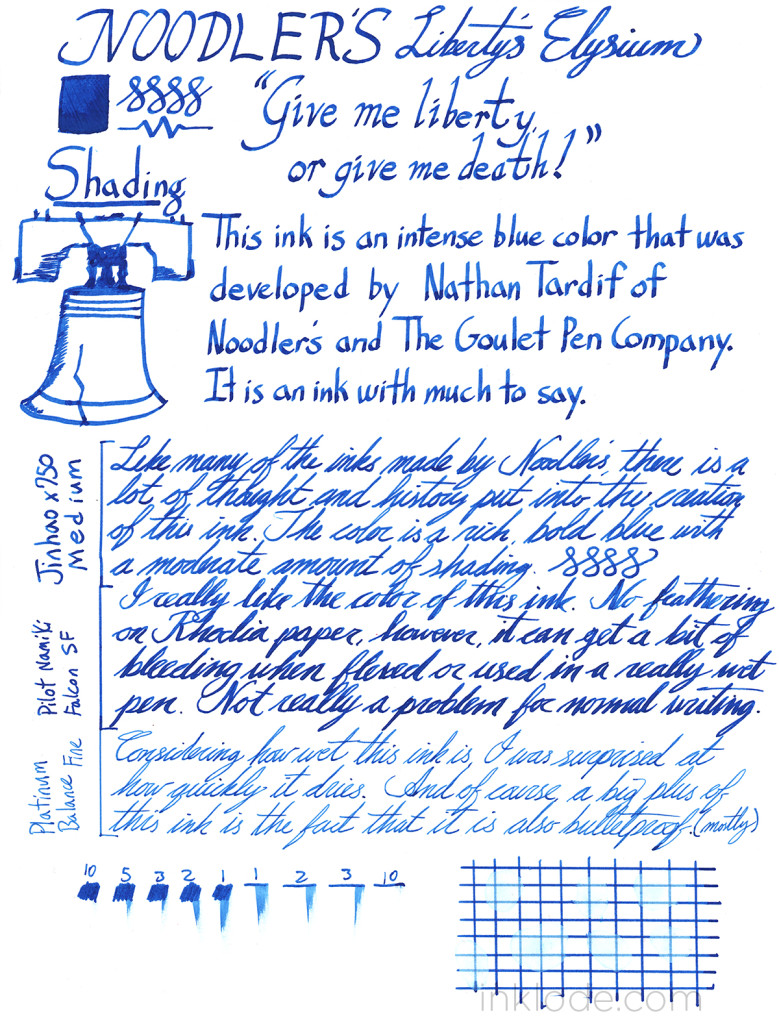 Like what you see? Subscribe to our newsletter!