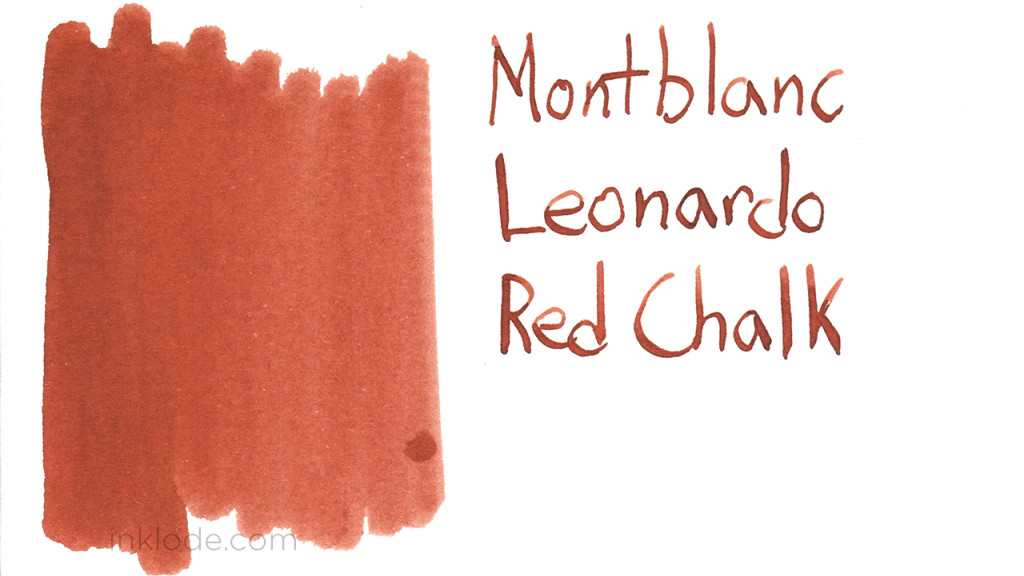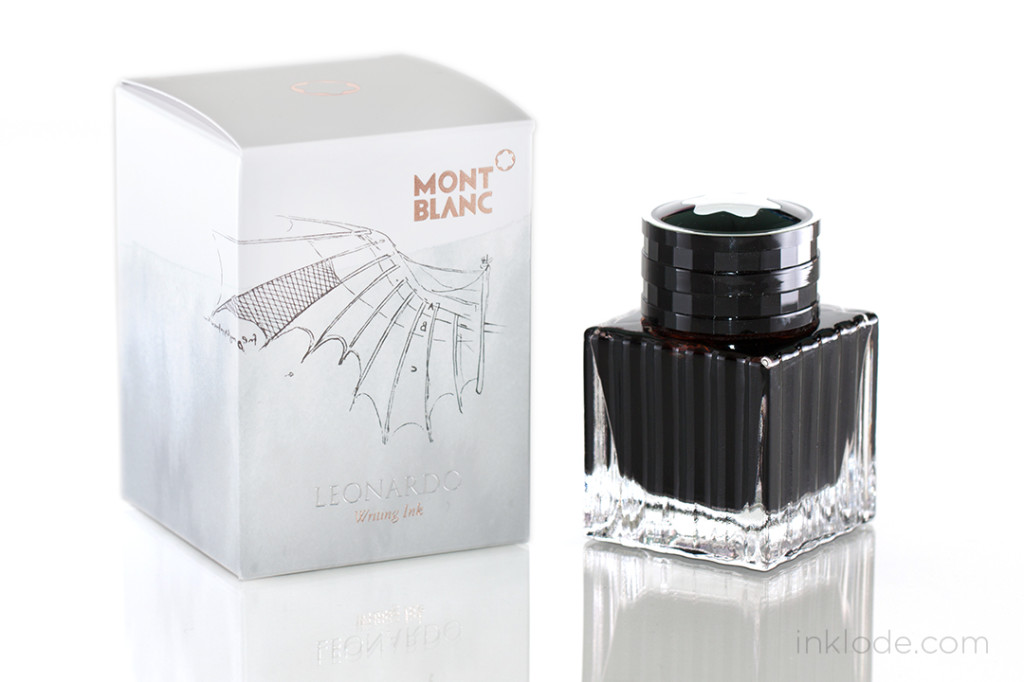 Montblanc Leonardo Red Chalk is a limited edition ink that pays homage to one of the most renowned figures of the Italian Renaissance. Some of his famous drawings were done in what appears to be a dusty red chalk and this ink is a nod to that. The color is a lovely, dusty red with hints of brown. There are many subtle qualities to the color of this ink that really appeal to me. I am a big fan of earth-tone colors, but I often find them muddy and unfulfilling as fountain pen inks. I think Montblanc have done a great job at keeping this ink from becoming dull and flat, but instead have created a color that is unassuming, yet possesses some of the timeless qualities of da Vinci's original drawings.
At first, I was rather unmoved by the ink, but the more time I spent with it, the more I began to appreciate it. The ink is not waterproof in the slightest and becomes illegible when exposed to water. The shading can be quite nice in the right pen. Dry times are average, and I did experience quite a bit of railroading when flexing, but this may not be indicative of any flow issues as I had none in my non-flex pens.
It's a lovely dusty reddish brown that I recommend picking up while you still can!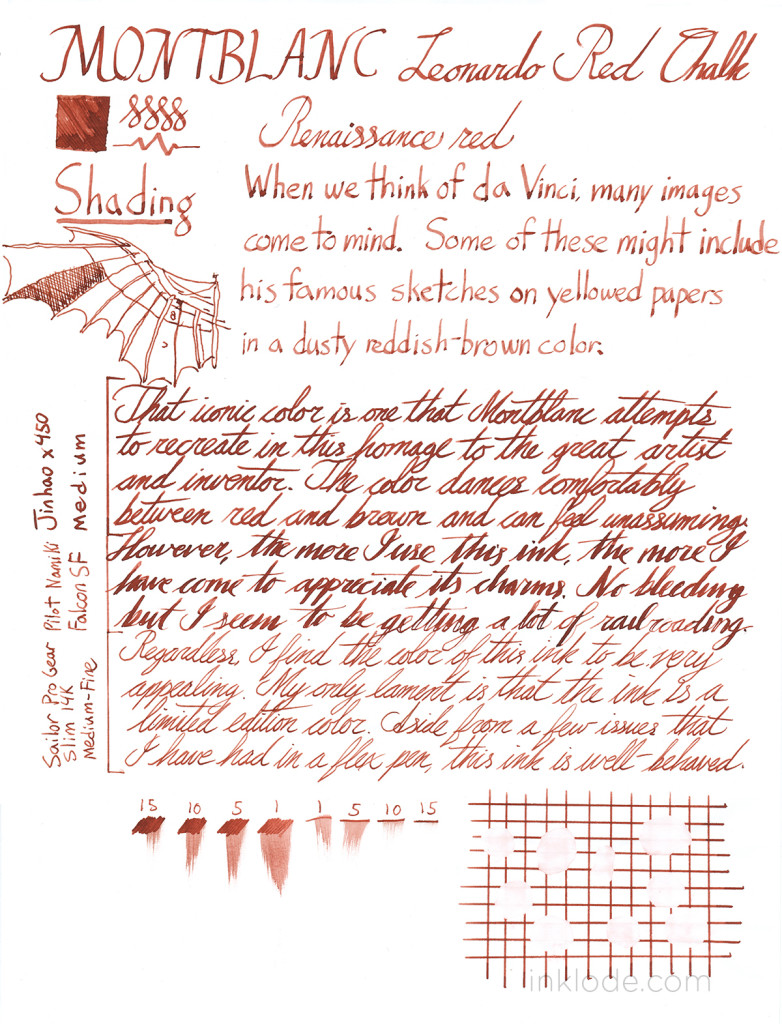 Like what you see? Subscribe to our newsletter!