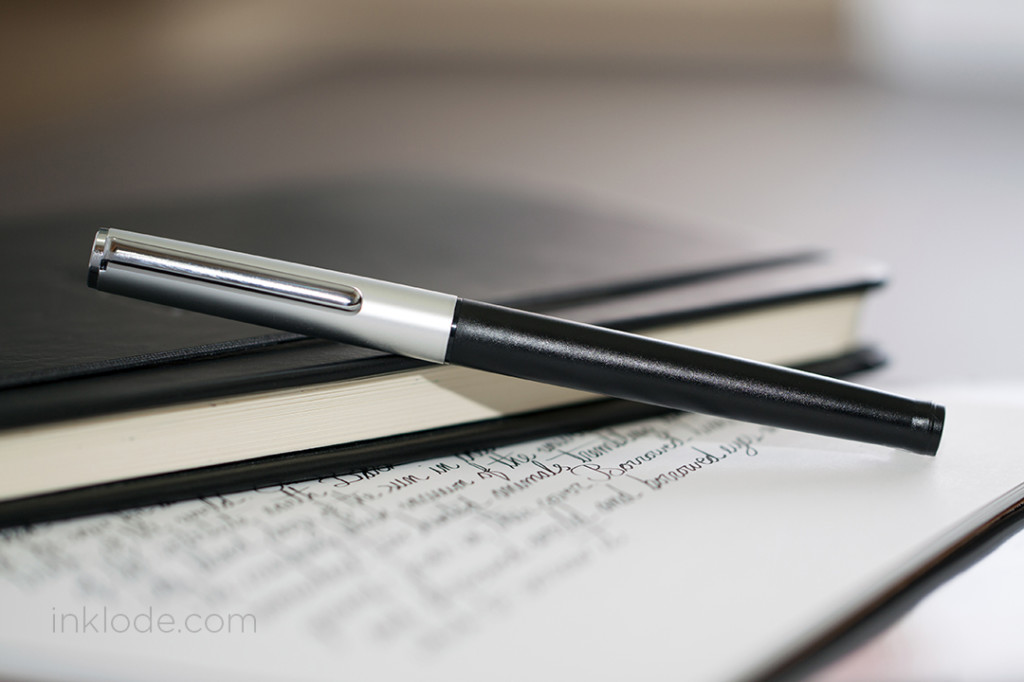 The HighAce Neo is a low-priced, entry-level fountain pen offered by Sailor. In many places, it can be purchased for under $20 (USD) and comes in black, red, green, or blue barrels. The section and cap are always the same color. My first impression was that this pen feels very off balance. The cap is made of a lightweight metal, but the barrel of the pen is made of a super light, cheap plastic. It took me some getting used to, but writing with such a light pen soon became rather effortless and I finally began to appreciate the qualities of the pen that stood out to me.
One of the best parts of this pen, for me, is the nib. I am a big fan of Sailor pens and I am glad to see that even their low-priced, entry-level pens are really smooth writers right out of the box. The steel nib is very plain, but its cheap appearance belies the writing experience it can provide. There is little to no flex with this nib as it was not designed for flex writing. The nib itself is clean with only the brand, the nib number, and size.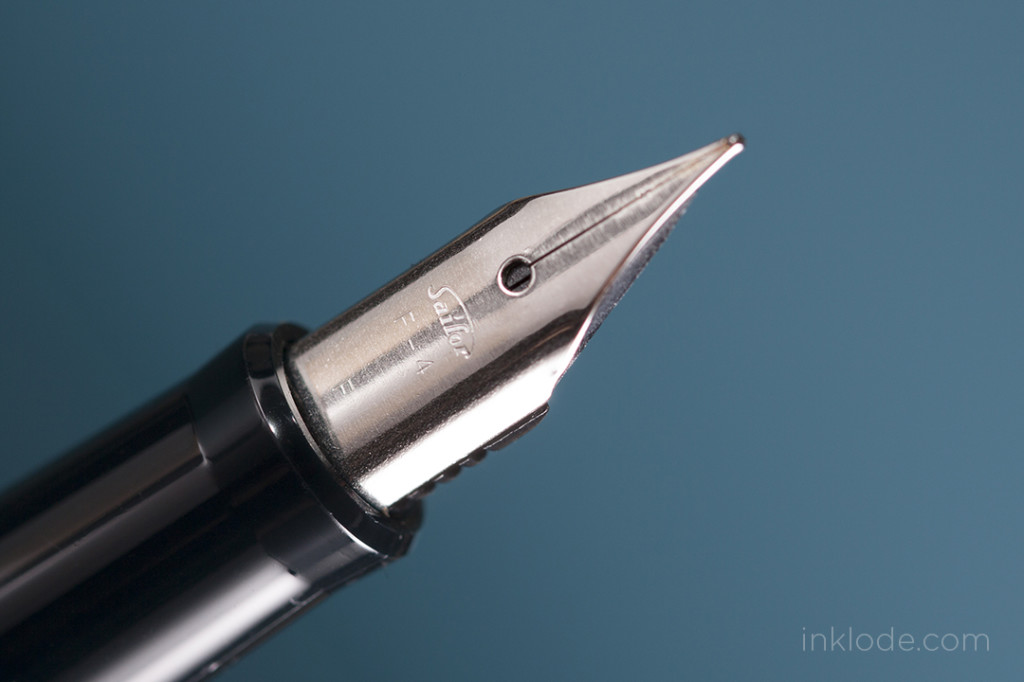 One feature I liked was that the cap can snap on to both the front and back ends of the pen alike so you can be sure it is securely attached. When posted, the pen becomes heavily off-balance due to the cap being made of metal. I found the weight difference to be perturbing enough to disrupt my writing experience. The pen is comfortable enough to write with sans posted cap. The barrel of the pen looks really narrow, but surprisingly the pen is still quite comfortable to hold. The grip section is made of smooth plastic as opposed to the rest of the body which has some texture to it, but I had no issues with slipping or losing my grip. Personally, I prefer pens with a larger barrel diameter so extended periods of writing were not ideal in comfort.
That being said, the Sailor HighAce Neo is a great, affordable, entry-level fountain pen that still manages to bring a smooth writing performance. It may not be the most durable or long lasting pen in your arsenal, but for a quick pen to toss in your bag for every day writing, I think it can stand on its own.
Nib material: Steel
Cap: Snap
Filling mechanism: Cartridge/Converter (Sailor)
Overall Length: 136 mm
Weight: ~10.6 g
Like what you see? Subscribe to our newsletter!