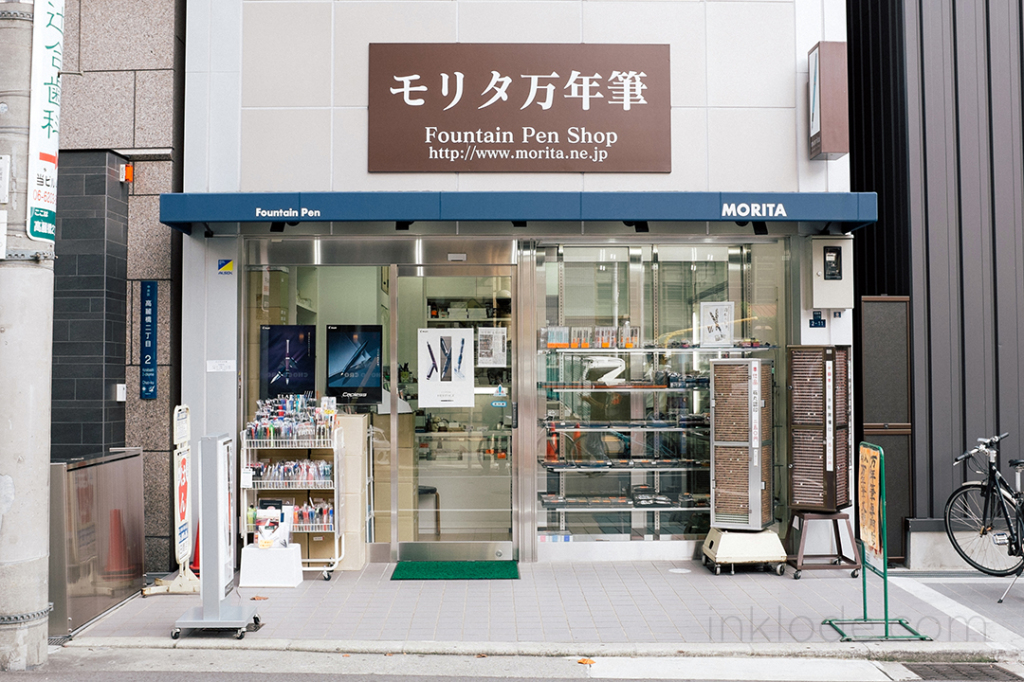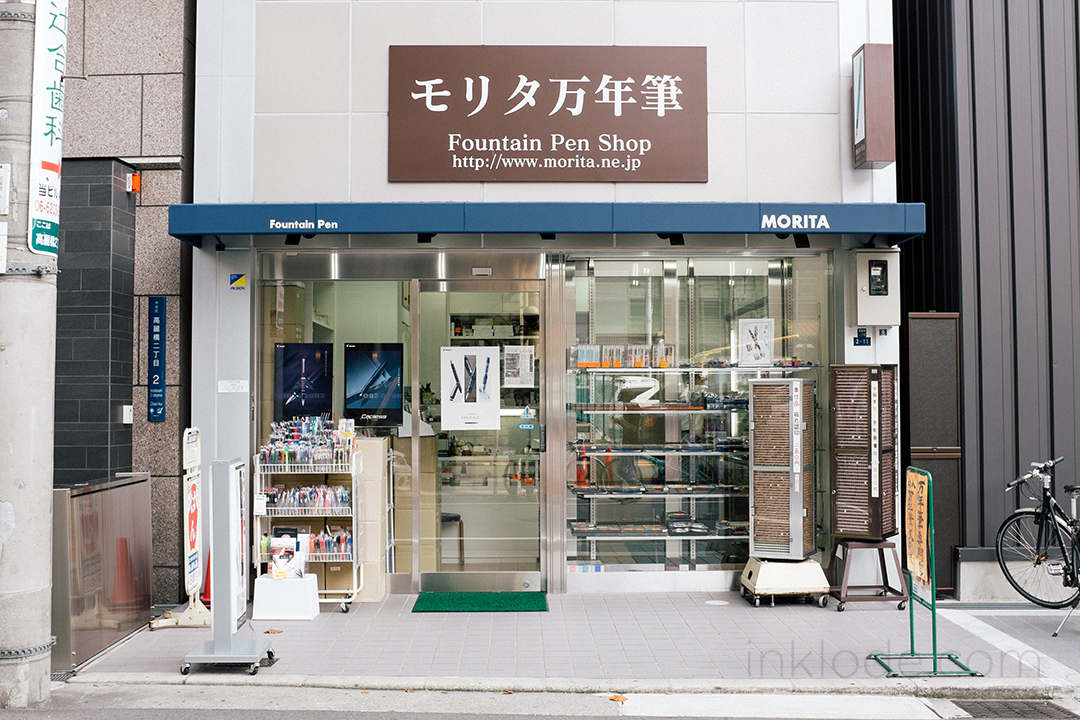 モリタ万年筆店
On an unassuming street in the heart of Osaka, Japan is a small fountain pen shop owned and operated by Seiji Morita (森田 誠ニ). Despite its size, Mr. Morita's shop has gained popularity within the international fountain pen community for his fair pricing, excellent service, and special exclusive inks and pens made specifically for his shop. During my latest visit to Osaka, I decided to dedicate some time to speak with Mr. Morita about his store and about fountain pens in general. It was a warm summer's day, heavy with humidity and the sound of cicadas filling the air. In his small air conditioned shop, I inquired about the history of the store as he quietly went about his business of adjusting displays and delicately cleaning pens.
The Morita Fountain Pen Shop was originally opened by Mr. Morita's father in 1946 during the period of post-WWII reconstruction. Although a large portion of the country was based in agriculture, a shift towards heavy industry and technology was just over the horizon. At the time, many Japanese businessmen needed fountain pens in order to sign contracts and other business related materials—items like fountain pens and lighters were even more prominent status symbols in the business world than they are today. Parker fountain pens, in particular, were highly sought after. Therefore, opening a store that catered to these up-and-coming professionals seemed like a lucrative business prospect. Although the exact location has changed slightly over the years, the shop has never strayed far from Kitahama Station.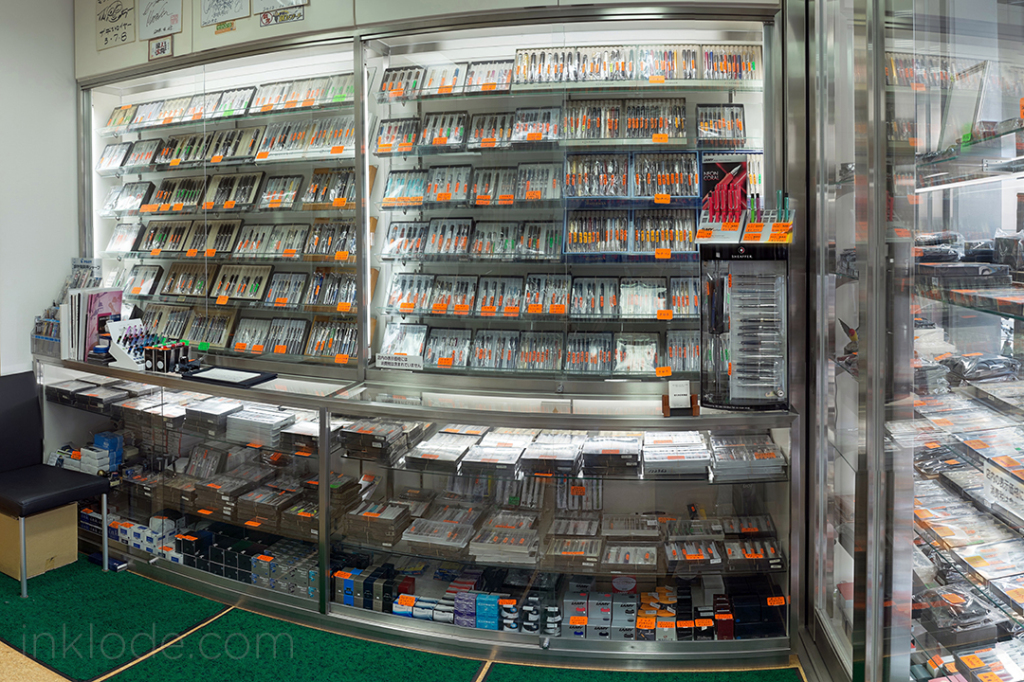 Over the decades, technology has transformed fountain pens from a ubiquitous tool used almost daily, into a niche hobby by a sizable community of collectors and writers. Undeterred by the overwhelming digitization of communication, Mr. Morita remains resolved in his thought that the unique experience of writing with fountain pens will continue to draw in new members to the ranks. He explained that his shop is visited by both the young and old alike, and he believes that since young people usually communicate with cellphones and the internet, they become interested in fountain pens because it is something different and unusual. Even though the world of communication has become inexorably digitized, new faces always seem to find their way into the world of pens and inks.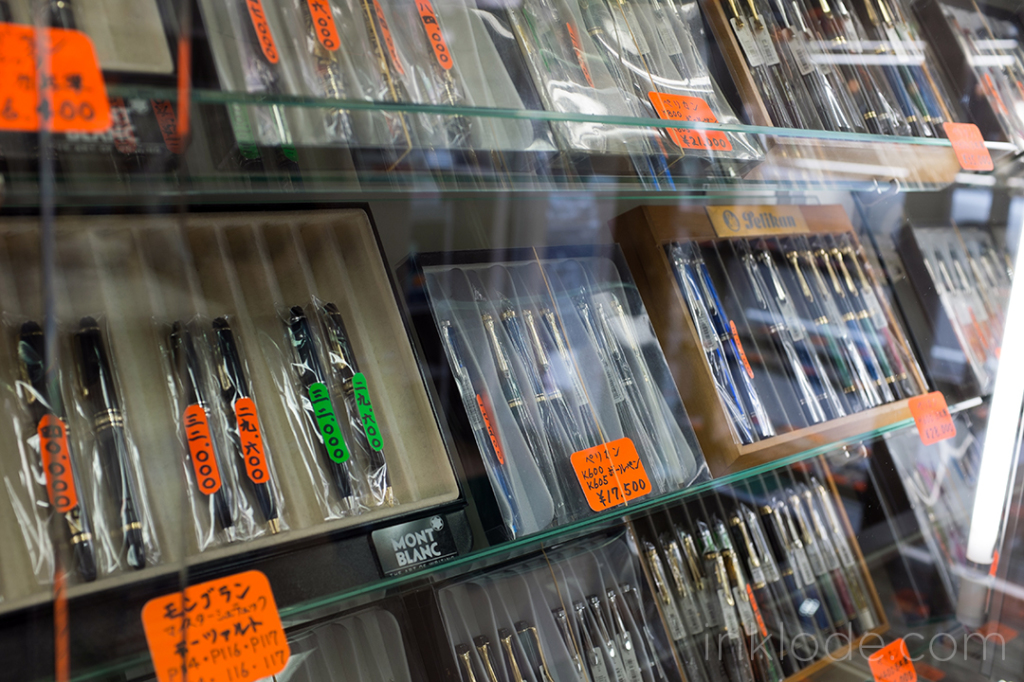 Even in the face of online shopping eclipsing physical stores in popularity, he reasserts the importance of trying out fountain pens before you purchase them. Each pen has a different weight and feel, and each nib has its own properties that may be better suited to one person's tastes over another's. And, like any good shop owner, he enjoys his work for the satisfaction and smiles of his customers when they find the right pen. It is difficult to say if running a physical shop will be sustainable into the distant future, but for now Mr. Morita seems more than happy to dedicate his time and efforts into bringing something personal and unique to the fountain pen world.
If you ever find yourself in Osaka, I highly recommend paying Mr. Morita a visit. He is very kind and accommodating, and his shop has two exclusive ink colors made by Sailor (Shade Green and Wine) as well as an exclusive color Sailor Professional Gear and Professional Gear Slim. The colors for the inks and pens were personally chosen by Mr. Morita and certainly add to the experience of visiting his shop.
I asked Mr. Morita if he'd be willing to pose for a photo but he politely declined. Regardless, I want to thank him for taking the time to speak to me, and for allowing me to take some photos of his shop!
And a special thank you to my interpreter, Takashi Komatsu!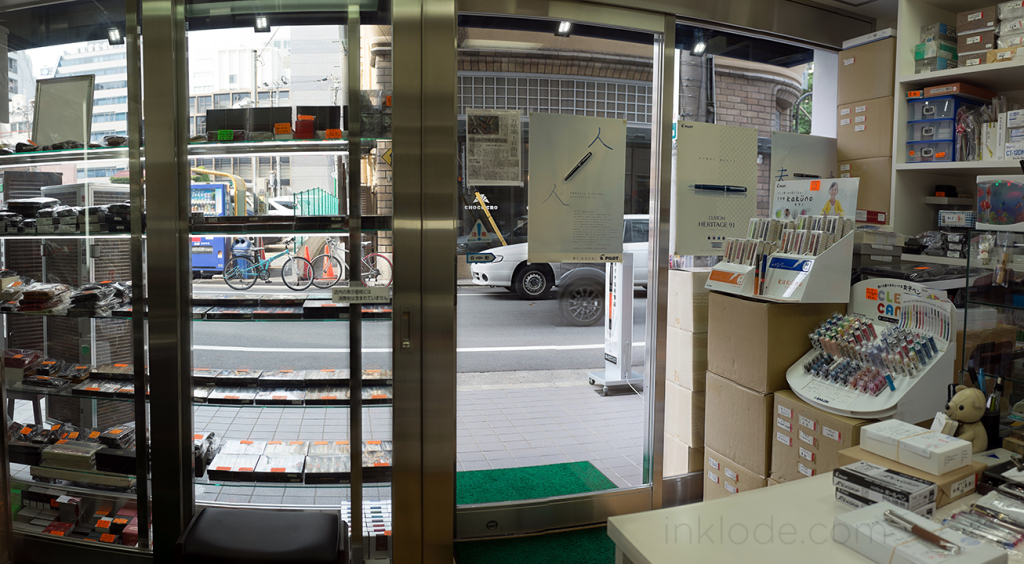 Website: http://morita.ne.jp/
E-mail: pen@morita.ne.jp
Directions: The Morita Fountain Pen Shop (モリタ万年筆店) is located in the Chūō-ku ward (中央区) of Osaka (大阪) just out of Kitahama Station (北浜駅). Come out of exit 6 and turn left. Walk to the first corner and take another left and you will see the shop on the left side of the road. It's really easy to get to, but I took some photos just in case. Kitahama Station is located on the Osaka Municipal Subway lines, not the JR lines. If you are coming from Osaka Station, you will have to make a transfer. If you prefer physical activity, you may consider walking as there are a few interesting things to see along the way.
Like what you see? Subscribe to our newsletter!