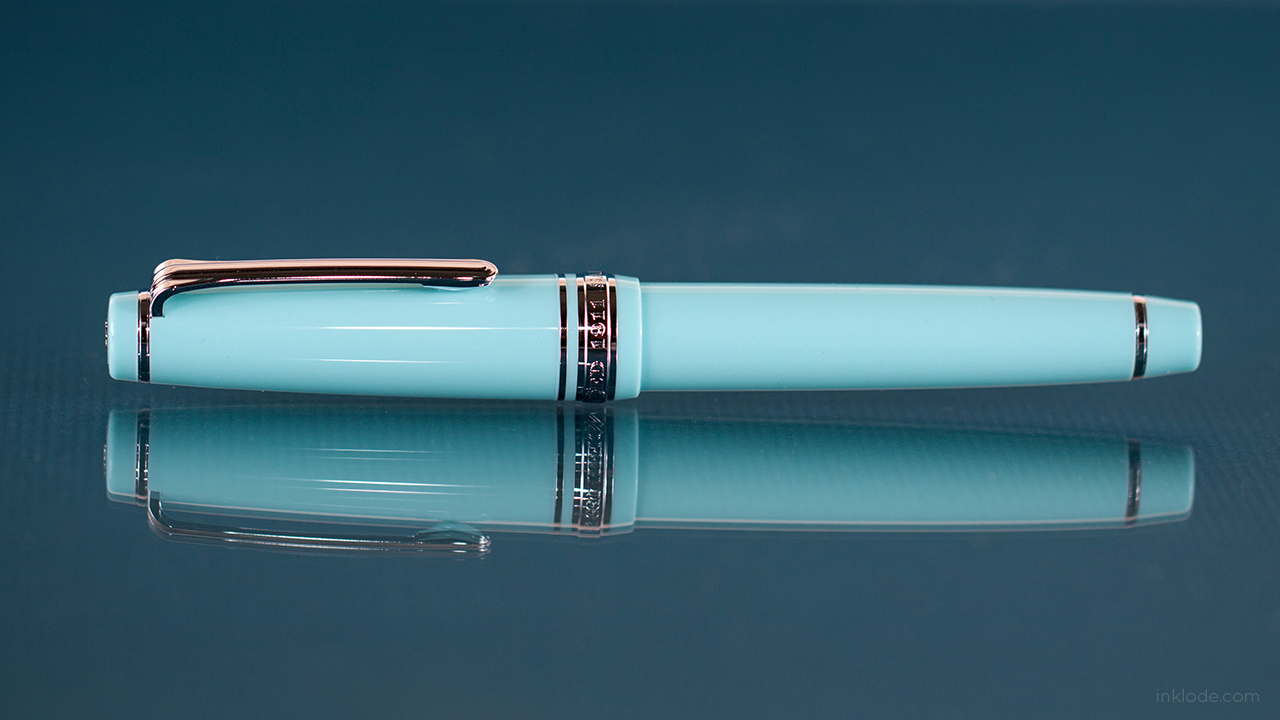 I recently made a pilgrimage to the Morita Pen Shop in Osaka, Japan and picked up one of Mr. Morita's exclusive pens. This Sailor Professional Gear Slim is in a unique color taken from the roof of the Salzburg Cathedral, where Wolfgang Amadeus Mozart was baptized and later performed. The color is a soft, robin's egg blue that I really enjoy.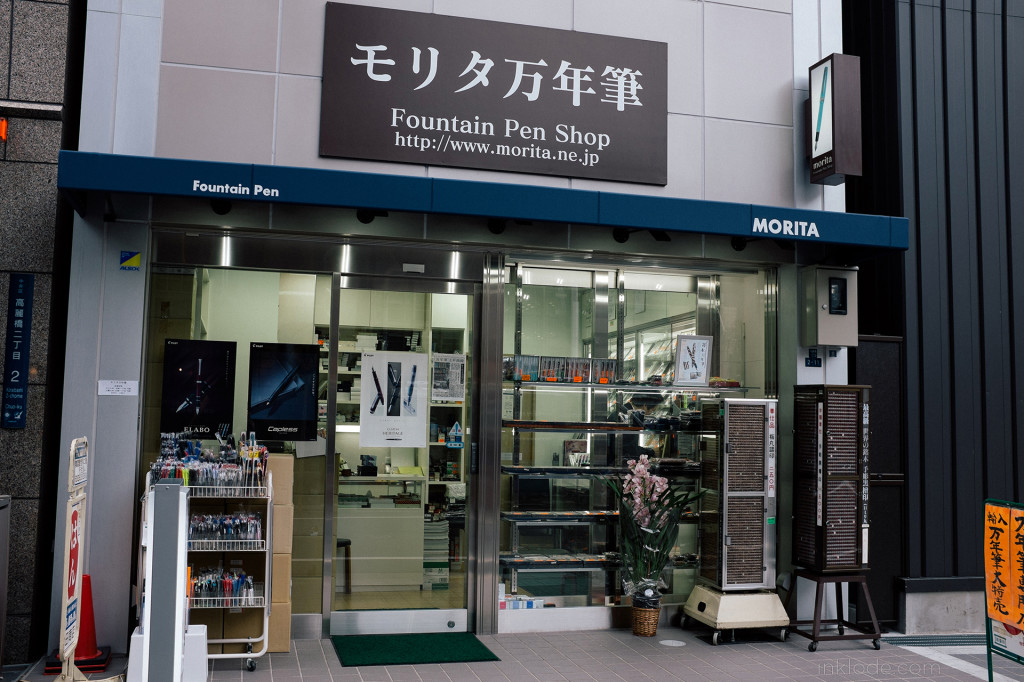 It was my first time visiting Osaka, but the Morita Pen Shop was quite easy to find. The shop itself is a bit small, but it still has a hefty selection of beautiful pens and inks adorning the walls. Mr. Morita himself doesn't speak much English, but he is incredibly helpful and will let you test out any pen you are interested in trying.
The prices are generally lower than shops you'll find in western fountain pen stores, and even competitive with online shops from around the world.
Other than the color, the rest of the pen is identical to the standard Pro Gear Slim. I purchased the 14k gold nib with rhodium plating in MF and it is beautifully smooth, though not as smooth as the larger 21k gold nib on my Sailor 1911. Initially I was afraid that the Professional Gear Slim would be too small for my liking as I tend to prefer larger pens, but when I was pleasantly surprised with how well the pen feels when it is posted. Without posting, the pen feels too light and off-balance, but when posted it feels perfect. The grip section isn't too narrow and the acrylic body provides a modestly comfortable writing experience.
I inked it up with Sailor Kobe Sannomiya Pensée  which I picked up from a Nagasawa Pen Shop during my day trip to Kobe. I like the way it looks with the pen. Inkflow was great. The feed keeps up and the nib is very smooth with just a tiny bit of feedback on the paper. It is definitely a smooth writer, though not as smooth as my Sailor 1911L with 21k nib, but it holds its own.
The shop also carries a regular Professional Gear in the same color fitted with a 21k gold nib with rhodium plating. If you are ever in Osaka and have some time to stop by, I highly recommend checking out Mr. Morita's pen shop!
Overall, it's a lovely pen that I'm happy to have part of my collection.
Subscribe to our newsletter!