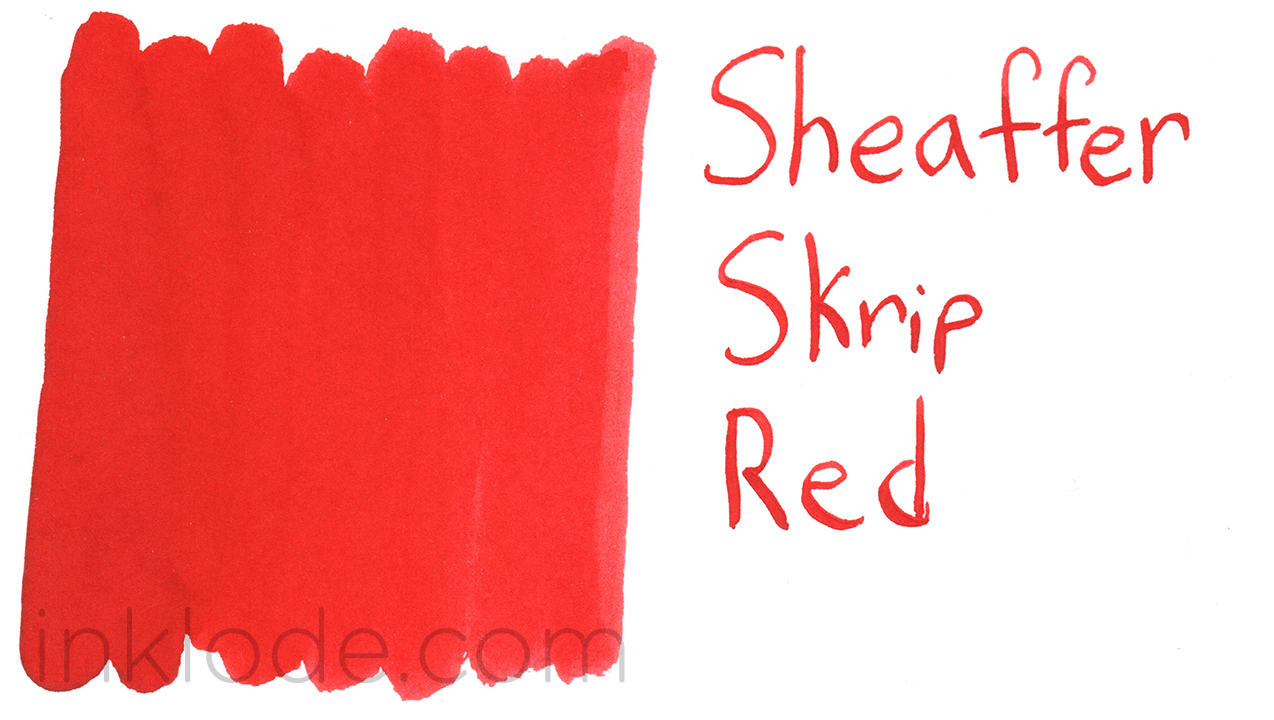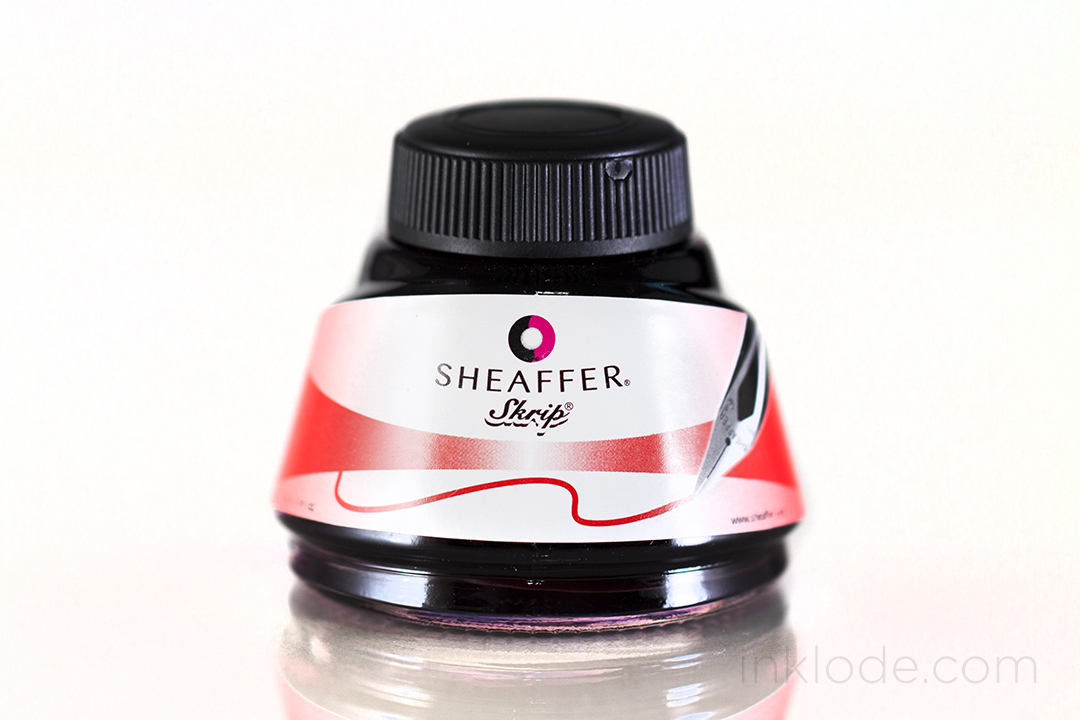 Once upon a time, I embarked on a journey that took me from the solemn vaulted halls of Diamine Oxblood to the burning desert of Noodler's Cayenne—I examined Pelikan Edelstein Ruby and I basked in Montblanc Winter Glow. Then one day I came upon a simple, unassuming jar of ink. My eyes dismissed the packaging and my hands fumbled with the bottle, but when I finally pressed pen to paper, I knew I had found it—the red of reds. An unwavering beacon of chromatic precision that you could set your watch to. Sheaffer Skrip Red.
Dramatic hyperbole aside, Sheaffer Skrip Red is one of the best iterations of a basic, no-frills red colored fountain pen ink that I have used thus far. It has a beautiful, bright red hue that doesn't seem to lean too far into other color tones. The ink bottle it came in is not my favorite bottle design, but it gets the job done. I find the ink itself to be rather moderate all-around. Flow is moderate with the ink not being too wet or too dry, dry times are moderate to long depending on the pen you're using, and shading is moderate to minimal. I did not get any bleeding on Rhodia paper even with a flex pen, but unfortunately the ink has zero water resistance properties (like most red inks) and is easily washed away. Considering the bold red color of the ink, I was a bit concerned about staining in my pens, but the ink washed out cleanly without much fuss. If you are looking for a nice, bright, standard-looking red fountain pen ink, Sheaffer Skrip Red is certainly worth trying out (especially considering the affordable prices of Sheaffer inks).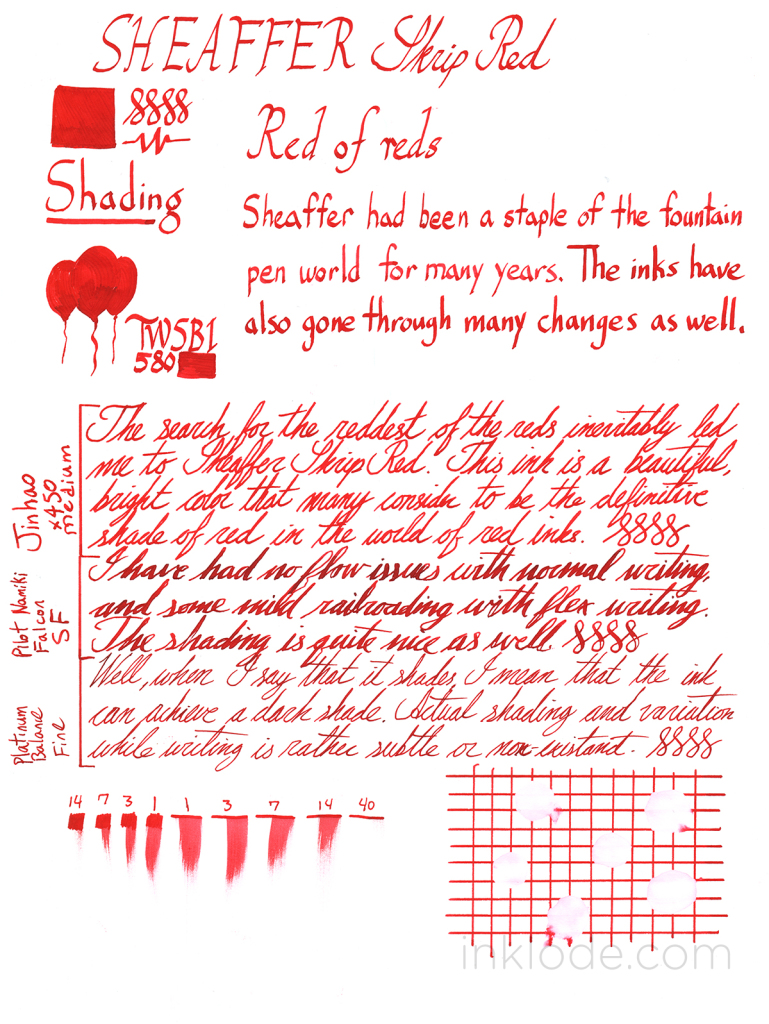 Like what you see? Subscribe to our newsletter!