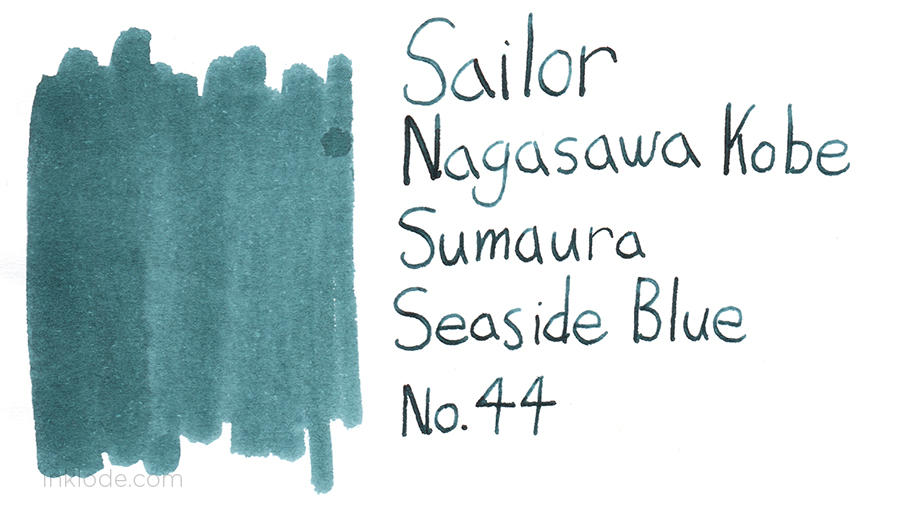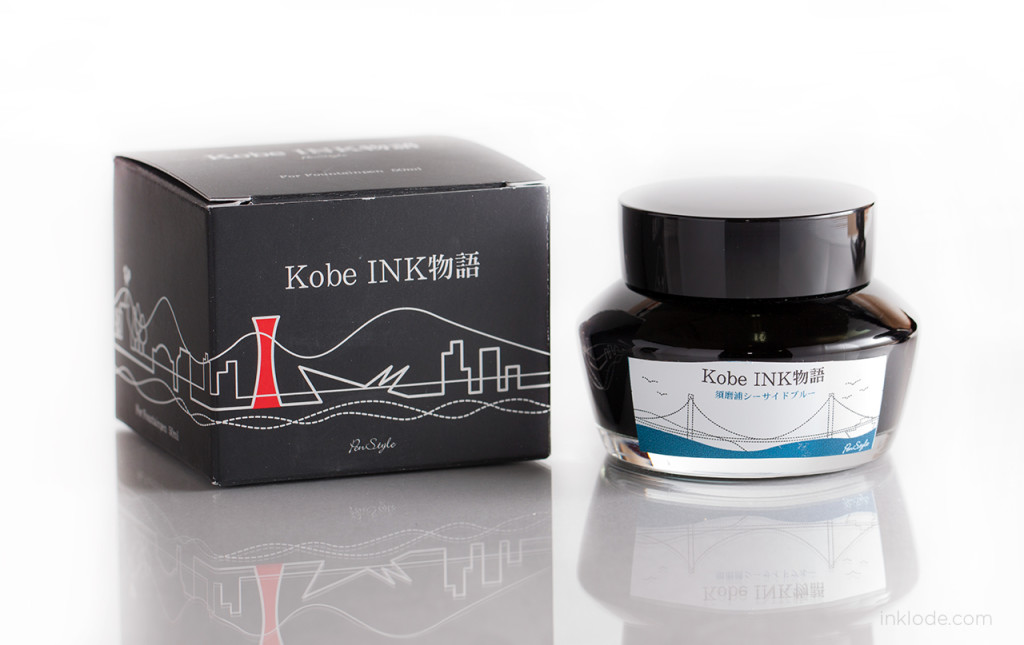 Sailor Kobe Sumaura Seaside Blue No. 44 is a beautiful ink that is made by Sailor exclusively for the Nagasawa Pen Shops in Japan. The inks are made to celebrate the different areas of the city of Kobe, Japan with colors that carry meaning for each part of the city. They are constantly adding new colors to the line, and this is one of the newer colors as of early 2014. It is a very lovely blue-green with all of the usual spectacular behavior of a Sailor ink. I was actually kind of surprised at how easily the ink cleaned out of my pens. The color evokes an almost pensive, melancholy feel. I really do feel like it is reminiscent of standing next to the ocean at the edge of Kobe.
Sailor Kobe inks may be difficult to acquire if you aren't in Japan, but it is possible to purchase them from Rakuten (official) and eBay.  If you have the chance, I highly recommend trying this ink!
I would not consider this ink to be waterproof, but it does retain a decent amount of legibility after being exposed to water. Dry time is medium since this is a somewhat wet ink. I definitely recommend this ink!
Like what you see?
Subscribe to our newsletter!