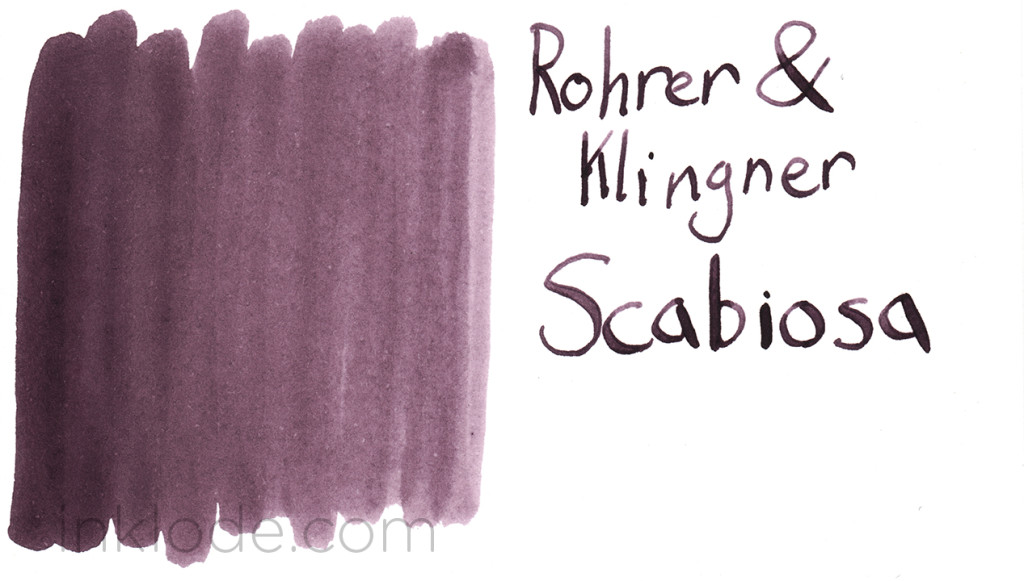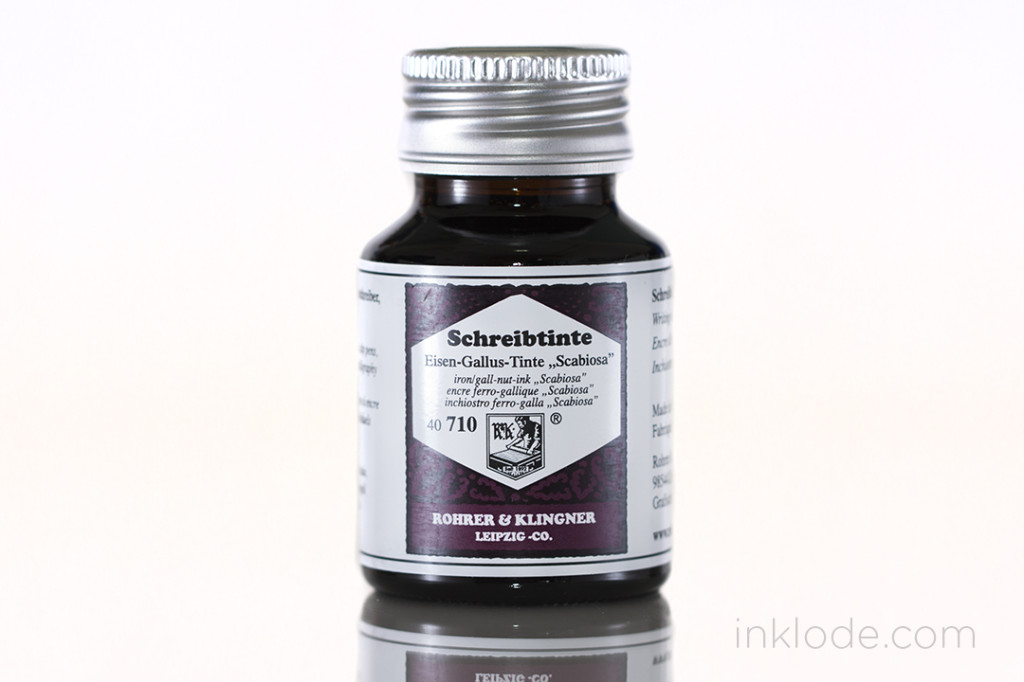 Rohrer & Klingner Scabiosa is a difficult ink to capture digitally. The ink is a somewhat muted and dusty purple that brings to mind a late sunset shielded by the clouds of a waning storm. It's a somewhat melancholy ink color that possesses some interesting subtle features. As an iron gall ink, the water resistant properties are superb and can survive exposure with full legibility. Dry times are average and the ink goes down on the paper with a moderate amount of wetness and zero flow issues. One thing that I have taken note of is that this ink seems to slightly shift color as it ages on paper, which you may notice happening in some of my photos. When it is still fresh, the color has more of a cool gray tone to it, whereas once it's been allowed to age, it acquires a slightly warmer tone. I've always had a thing for dusty purple inks, and the iron gall aspect adds quite a bit of appeal for me. I think this is one of those inks that can really grow on you if you give it time. I definitely recommend trying it out if you like these kinds of purples!
Special thanks to The Goulet Pen Company for sending me this bottle of Rohrer & Klingner Scabiosa! Although this ink was provided at no cost, this review contains my 100% honest and unfettered opinion.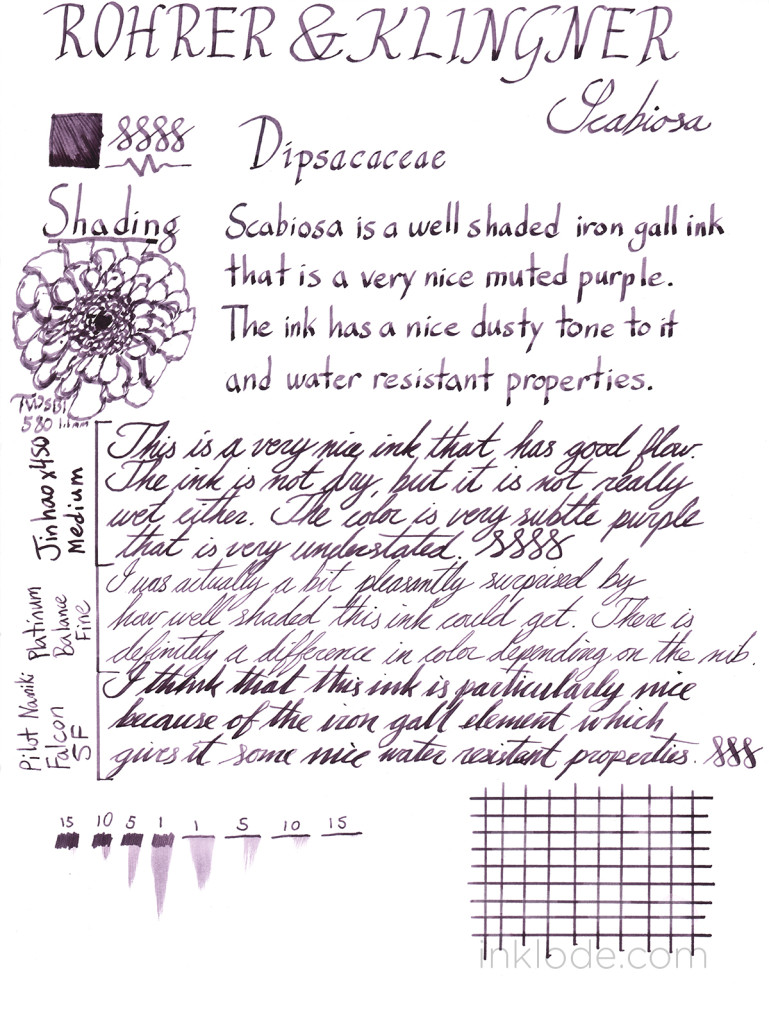 Like what you see? Subscribe to our newsletter!