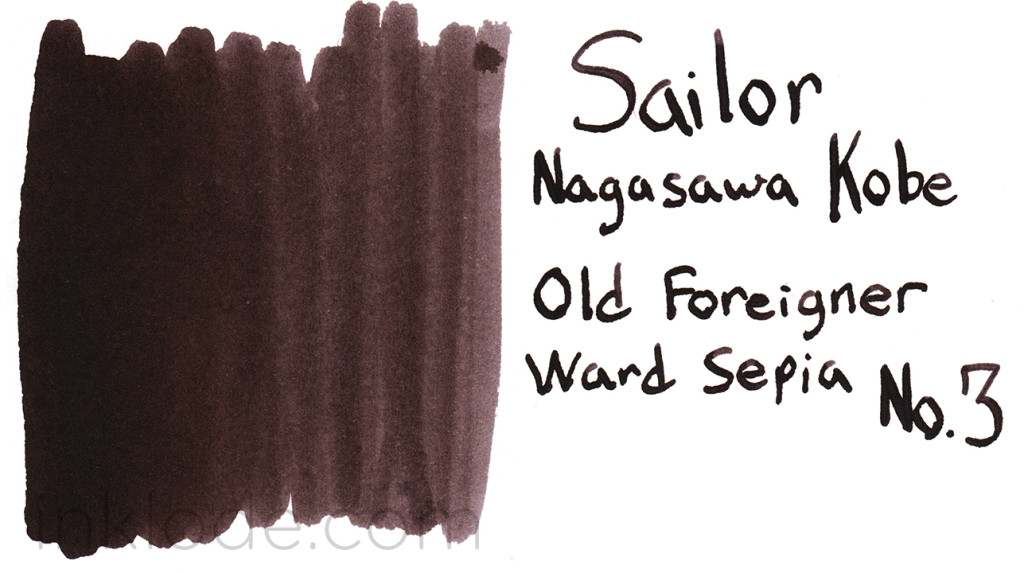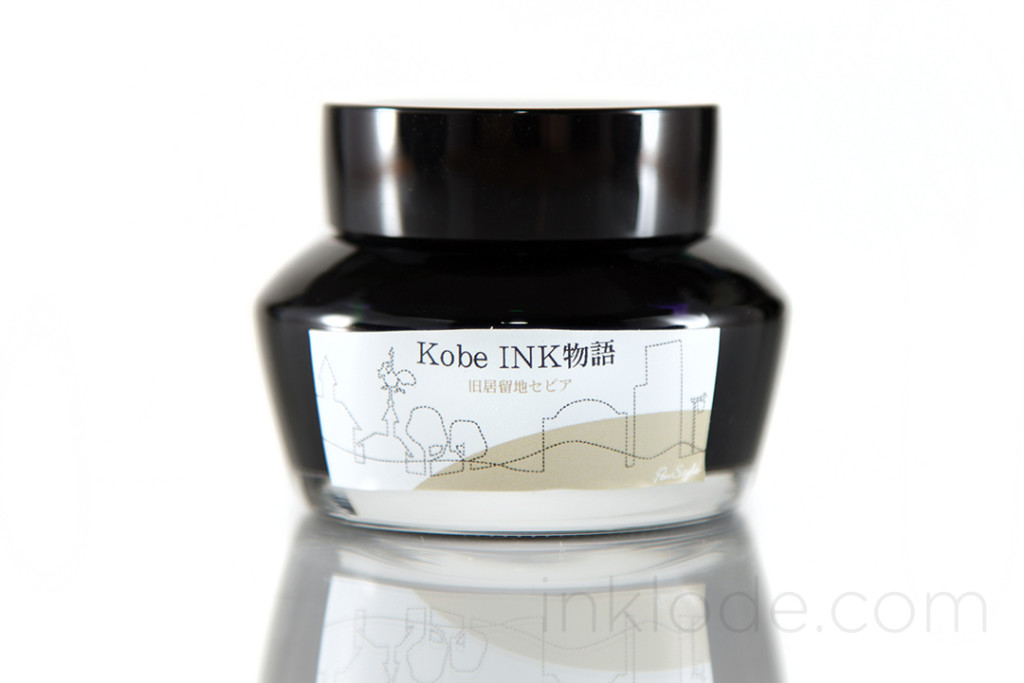 Sailor Kobe inks are exclusive to the Nagasawa shops and pay tribute to the many faces of Kobe, Japan. Old Foreigner Ward Sepia (旧居留地セピア) pays homage to the area of Kobe that is filled with a diverse variety of traditional buildings that take architecture cues from around the world.
Much like the Old Foreigner Ward itself, this ink is calm and evokes an "antiqued" feel. To be perfectly honest, the color was a lot darker than I thought it would be based on the existing photos online. This ink is a cooler brown color that can become almost black when it is used in a flex pen. The shading is very minimal and hardly noticeable in most practical applications. One element that I found pleasantly surprising is the fact that this ink flows wonderfully from every pen I tried it in. I had zero skipping or railroading and the ink was never too dry or too wet which helps to keep the dry times respectably fast. On top of that, when rinsed out with water, the ink cleared out of the pens very easily and left no visible residue. Exposure to water rinses away some of the color, but the ink remains legible in most cases so I would say the water resistance level is moderate.
Personally, while I do not think this is a color that would find its way into my pens on a regular basis, the properties and behavior of this ink make it a delight to use. If you are looking for a cool, dark brown ink, look no further.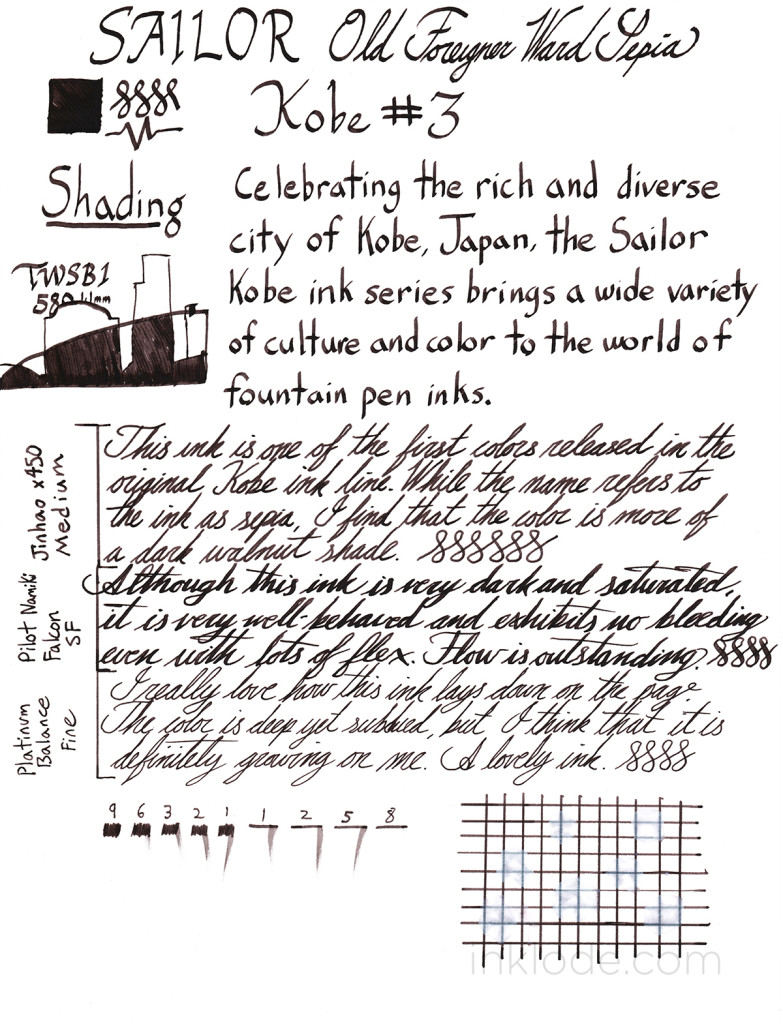 Like what you see? Subscribe to our newsletter!