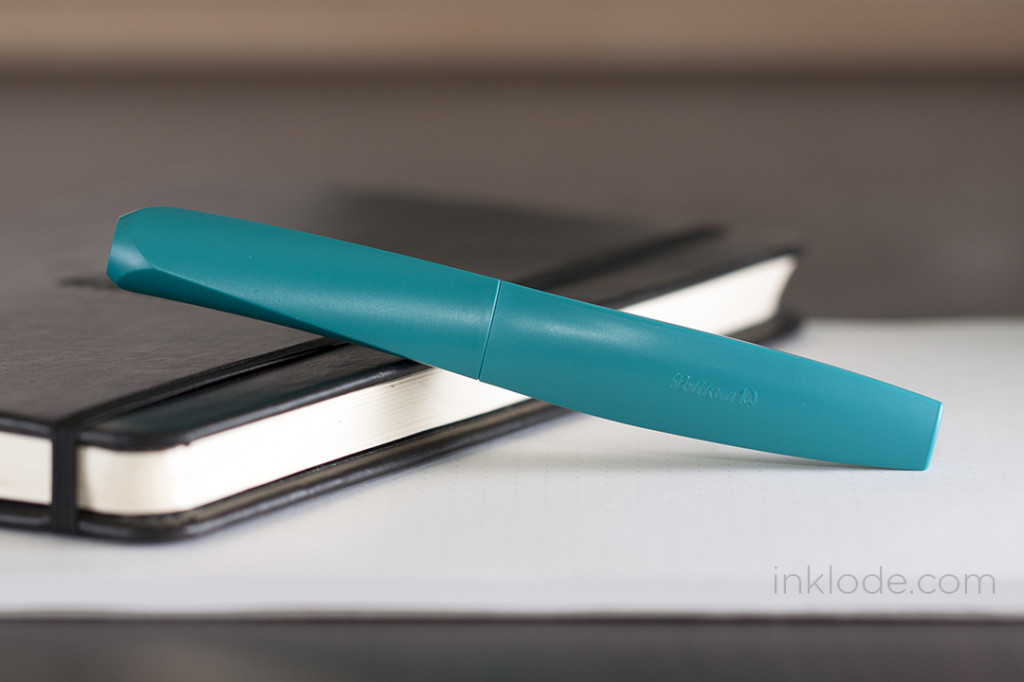 The Pelikan Twist is an entry level fountain pen offering that is relatively affordable and quite functional. Initially, the color schemes and aesthetics didn't seem very appealing, but I eventually came to appreciate the uniqueness of the design for a starter pen. I chose the 2014 limited edition "Petrol and Apricot" color with a fine nib (also comes in medium). Constructed entirely of plastic, the Twist feels sturdy but lightweight. The plastic itself seems like it could handle daily wear and tear rather well, but perhaps won't stand the test of time after many years of heavy use. When squeezed, the body does not flex, but the cap will. The cap slips on with a satisfying click and I think it's kind of fun how you need to follow the twist of the pen while uncapping. However, I could understand why this might be slightly worrisome to others as the rubber of the grip section could become worn down if you let the grip rub against the inside of the cap constantly.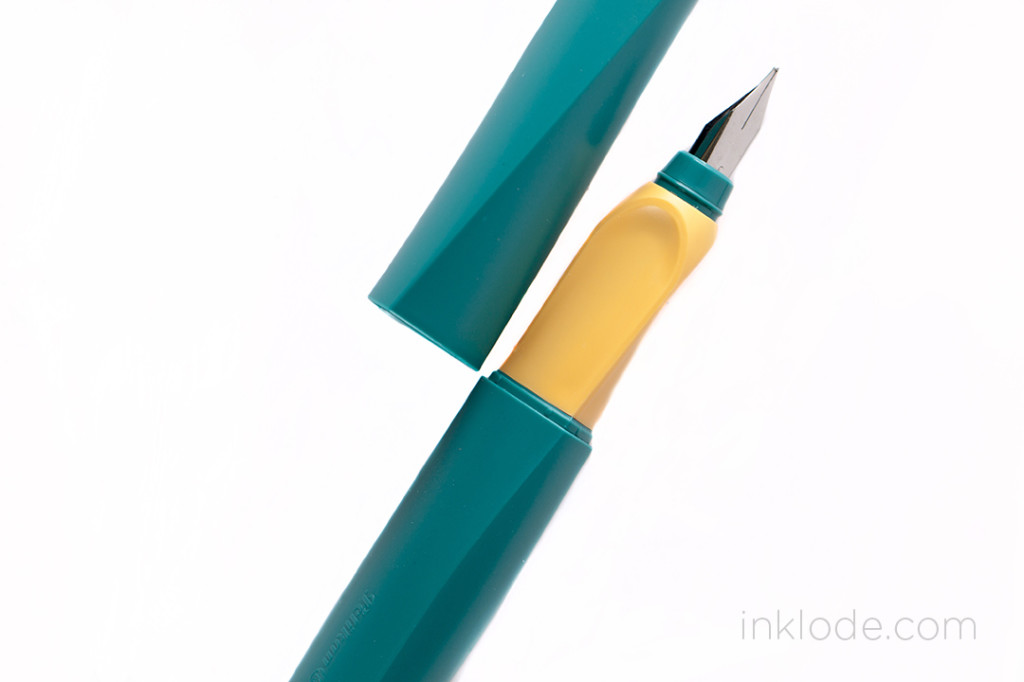 Generally speaking, I find no appeal in grip sections that have predetermined locations for you to place your fingers, but the Twist is surprisingly comfortable to hold in spite of this. The rubber has a sort of soft-touch, smooth, plasticky feel to it. Depending on where you purchase the pen, it may or may not come with a converter. The pen is well balanced and actually looks about as heavy as I was expecting it to be. While the cap will sit on the back of the pen, it does not post securely by any means. The steel nib is a wonderfully wet writer and was smoother than I was expecting for an entry level pen. This may not be an essential pen for your collection, but I am all for more affordable options being available and the Pelikan Twist holds its own rather well. If you're searching for an affordable pen, this is certainly worth a look!
Nib material: Steel
Cap: Snap
Filling mechanism: Cartridge/Converter
Overall Length: 139 mm
Like what you see? Subscribe to our newsletter!