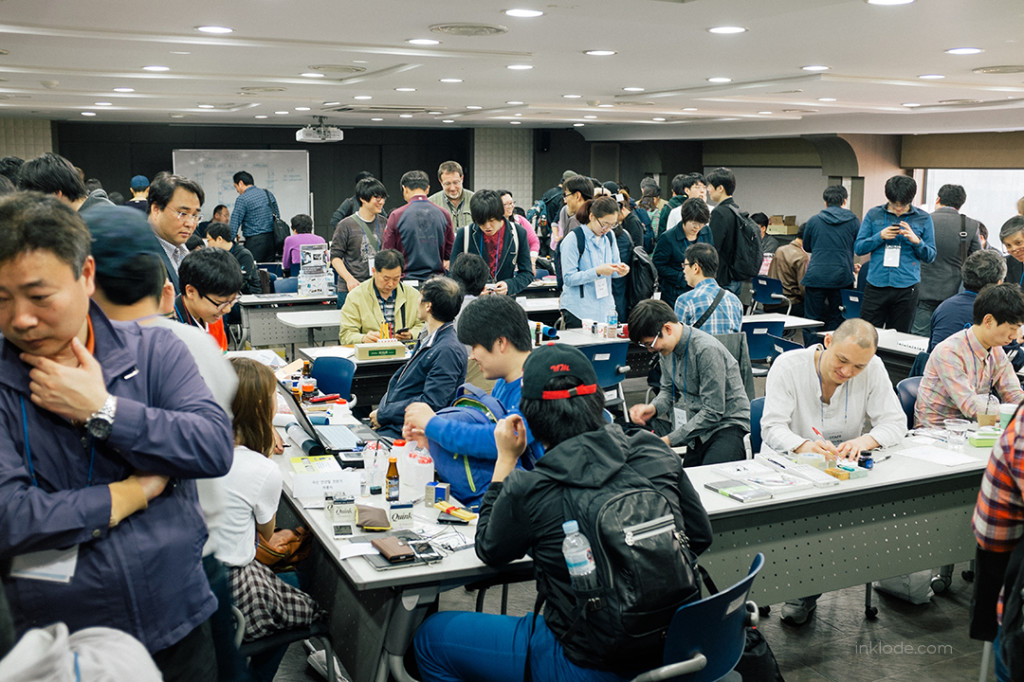 I had the opportunity to check out the Seoul Pen Show this year hosted by the tight-knit online community, Penhood.
The show was held in a small conference room near the heart of Seoul, South Korea. Despite the small size of the room, the show was bustling! There were tables full of beautiful vintage pens on display and people were crowding around to test out some of their most sought after pens. It was great to see the level of interest in fountain pens here in Korea, and the show was much busier than I imagined it would be. I definitely think they could have upgraded to a slightly larger room because navigating the narrow spaces between the tables started to become very difficult as people came and went. However, the lighthearted atmosphere of people coming together to discuss their love of fountain pens and inks is lovely sight to behold. Sadly, I couldn't spend much time at the show, but I had a great time looking around and talking with a few people. I look forward to next year!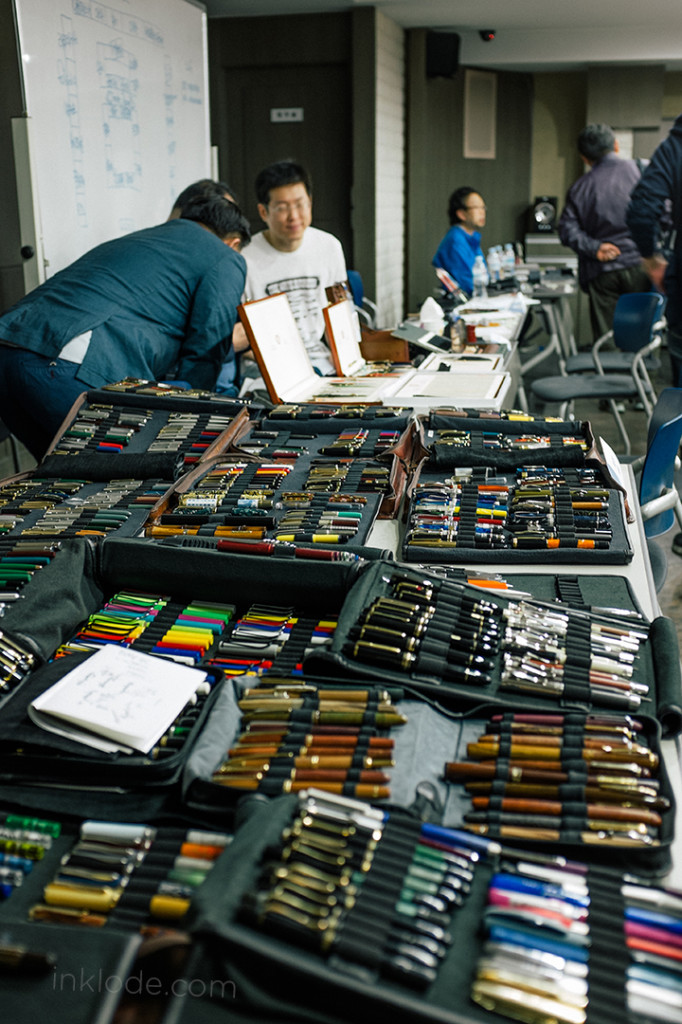 Like what you see? Subscribe to our newsletter!