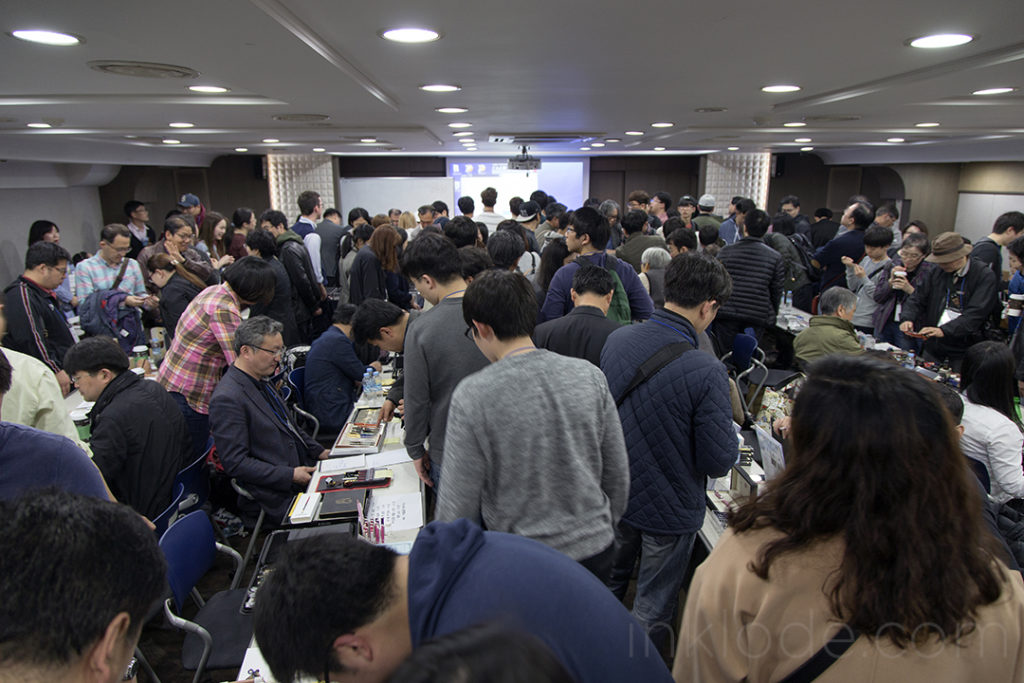 I almost missed the pen show this year. Thankfully, I received an email from a reader who was inquiring about the details of this years show which prompted me to discover that it would be much held much earlier than last year.
This is, of course, the Seoul Pen Show organized and hosted by the Korean pen community known as Penhood. So, on a beautiful and bright Saturday (April 9th), I headed on over to the Dongguk University area to attend. Unlike last year, there was no massive line outside. Perhaps it is because I went around lunchtime, but I'm just glad I didn't have to wait too long to get inside. The show was held in the same room as the previous two years, but it seemed a little less packed than in 2015. That being said, there was still plenty to see.
As you can see, there was tons of fountain pen inks, rare pens, and enthusiasts with their collections adoring the various booths. It's always great to see other fountain pen and ink aficionados sharing the love.
When you enter the pen show, you are assigned a number (as long as you registered on their website before attending [Addendum: It may have been possible to get a raffle number by showing up without registering as well.]) that will be used for a raffle during the course of the day. Through a series of fortunate events, I managed to be in the show room during the final call of the raffle. They were giving out just 50 bottles of a special 2016 Penhood Pen Show Ink made specially for this event. Out of almost 300 attendants, I figured the best chance I had to try out the ink would be to see if someone would be willing to decant a sample for me.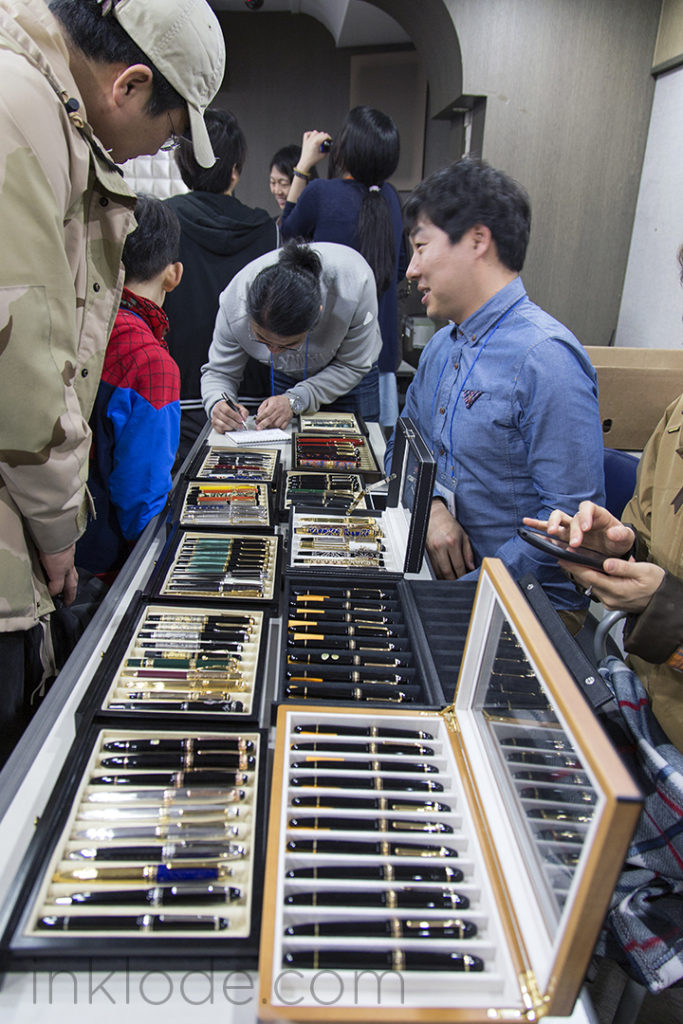 Finally, the announcer called out to say the final round of winning numbers and, believe it or not, my number was called. I couldn't believe it. So here it is, ladies and gentlemen, the 2016 Penhood Pen Show Ink bottle.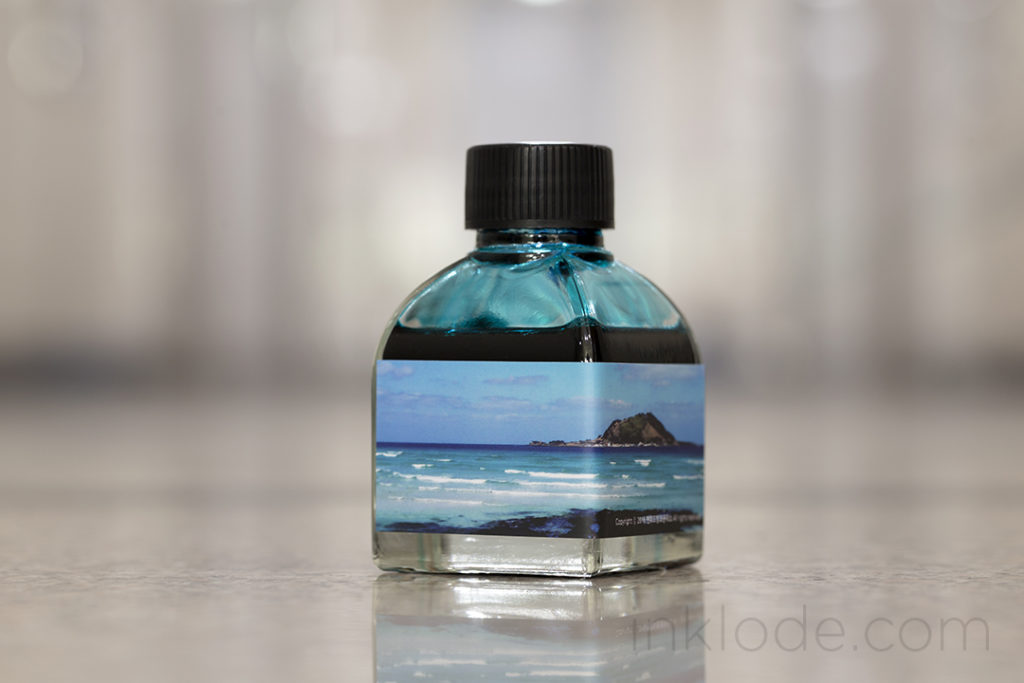 Of course, a full review will be available soon, so keep an eye out! It is a lovely shade of blue.
Well, that will do it for this year's spring pen show. Hopefully I will find some time to get back to writing reviews. Thanks for stopping by!